The Ag PhD Crop Scouting Reports are supplied by contributors to Hefty Seed Co., based in Baltic, South Dakota. Find more online at www.agphd.com and www.heftyseed.com.
ARKANSAS
Augusta, AR
Small soybeans at V1 with mild hail damage to the 1st trifoliate should be ok as long as they are not broken off at the ground or stripped. V3-V4 corn with wind and hail tattered leaves will be fine. There are new leaves in the whorl and should look a lot better next week. It is ready for herbicide application as soon as soil will hold up a ground rig. We will need to get nitrogen fertilizer side dressed before the next rain event or irrigation. Let's keep our heads up, this thing is going to get fit before long and we are going to get after it! — Joey York
With the adverse weather upon us, it's a good time to evaluate soybean seed treatment usage. Most everyone realizes the importance of fungicides in seed treatments, and many understand the value of insecticides, but questions to be asked are, "Do we need to add molybdenum?" especially in light sandy soils or, "Would an inoculant help increase our yields?" — Perry Galloway
ILLINOIS
Georgetown, IL
Thursday – Don't get in a rush to get back in the field to finish planting. Going back into the field before conditions are ideal can cause compaction. Wet tillage can also create larger than normal clods, causing issues with planting, herbicide effectiveness, and disruption of the seedbed. Sidewall compaction can also be an issue when planting into wet conditions, creating "mohawk" roots and not allowing the plant to access nutrients it needs while developing. — Evan Zimmerman
Princeton, IL
Moth flights indicate we have high potential for black cutworm and true armyworm trouble. Watch corn fields that have had cover crops or winter annual weed pressure for damage. 3% cut plants will justify an insecticide treatment. — John Becker
Consider using a "yellow": (Prowl, Treflan or Sonalan) instead of a group 15 (Dual, Outlook, etc.) in your bean pre-application. This will provide better control of grasses and broadleaves and also brings a different mode of action, which helps stave off resistance in your fields. Save the group 15 for corn. — Mike Denton
It's not too late to improve your soils for the 2017 crop season. A good approach on getting your micros back in balance is this: if one micronutrient is out of balance with the others, get it fixed now. If you have multiple micronutrients out of alignment, get those micronutrients back in balance with the others. Then work on improving all micronutrients to the levels they should be. This will insure that you are getting the most out of your fertilizer and crop this year. —
Matt Denton
IOWA
Rockwell, IA
I realize the weather hasn't been perfect out there this year, but then again, that doesn't happen very often. The important thing to remember is that planting could determine up to 75% of your yield potential so we need to do it well. Things to concentrate on for corn would be:
1. Planting 2 inches deep.
2. Spacing your seedlings as even as possible by watching on the monitor for skips and doubles.
3. Planting in a good seed bed. If possible, I like to work the ground and let it sit for 24 hours for best results. — Tim Nuehring
Sheldon, IA
Soybean planting will soon follow the corn, and some farmers may decide to go without a treatment on the soybean seed due to the conditions warming. Seed treatments will help that seed to come out of the ground in both warm and cold conditions. Another added benefit is the insecticide will protect that plant against early season bugs such as bean leaf beetles. — Adam Sauer
When spaying your pre herbicide programs or burndowns, make sure you are scouting your fields for what is out there for emerged weeds as well as planning for weeds you have had in that field in the past. Nothing is worse than spraying the wrong herbicide for what is out there, and/or not getting enough residual out in front. — Nathan Kloft
If your area has a known history or recent emergence of below-ground insects, you should be using multiple strategies to combat the issue this planting season. Use a seed treatment, plant traited seed with below-ground protections, and use in-furrow or t-banded insecticide. Another effective tool in controlling early season pests is knowing when and how the insects will hit – i.e., cold, wet springs and fresh tillage. Get out this spring pre and post plant and use your Ag PhD Field Guide as you scout fields to properly ID your particular issue. — Connor Majerus
MINNESOTA
Breckenridge, MN
Inoculant should go on every unit of soybeans since it is so cheap and it provides a good return on investment. Yes, it is especially important if it's been 3 years or more since your ground has had soybeans or if you've had standing water on a field. In those cases we've seen the best yield gains when you double inoculate or potentially even add some nitrogen as well. — Tia Johnson
Fairmont, MN
After being delayed from planting and with drier conditions in the forecast, many farmers will push to get the rest of their crop in. Don't forget about planting speed and depth, which are two very critical steps in getting the crop off to a great start. — Sam Geistfeld
Hancock, MN
When deciding on which chemical to use on your farm, keep in mind that there may be added benefits to using one product rather than a similar product. For example, products such as Authority First have a rebate available when using them on Liberty, PowerMax, or Xtendimax acres. Each rebate may have different stipulations, but most are straight-forward. Do some checking and find out what rebates may be available to you this year. — Aaron Giese
Over the winter we have seen a lot of soil tests that are showing deficiencies in one or more micronutrients. Adding micronutrient package products like TJ Micromix or Micro 500 to your starter fertilizer will help out for what the crop needs for this year. You also have the option of foliar feeding these micros in season as well. — Nathan DuHoux
Thank you to those producers that are doing some test trials on their farm. Whether it is varietal, seed treatment, herbicide, or in-furrow, make sure to flag, take pictures and document the treatments. Dramatic differences might be seen between treatments with the cold spring we have had in the area. With this testing, better decisions will be made, and you will make more money on your farm. — Adam Gibson
Friday – Area growers will be planting sweet corn soon. Remember to isolate your sweet corn from field corn to prevent from cross pollination. Cross pollinated sweet corn will taste starchy. Acceptable isolation can be achieved by leaving a 250 foot distance or staggering maturities. There are some outstanding sweet corn varieties if placed correctly. There are great Roundup Ready and conventional varieties now available. — Adam Gibson
Janesville, MN
With the early warm weather, the weeds have started to grow fairly quickly. In order to control those weeds early, it may be wise to think about using a product like Corvus at 3.3 to 4.5 oz/acre depending on soil type and soil pH. Corvus delivers rapid burndown, long-lasting residual, and reactivation for dependable weed control. — Josh Bruns
LeRoy, MN
Winter rye is becoming a very popular cover crop. Sometimes the challenging part is getting it killed when the weather doesn't cooperate. Our suggestion is to make sure it's sprayed a couple days before it gets planted. That way the rye is dying and not competing with the corn as it's trying to emerge. A high rate of Roundup will do the trick. — Grant Lunning
Marshall, MN
Even with the warmer forecast, you will still see a benefit to an application of RyzUp SmartGrass to your pastures and/or grasslands. — Mike Homandberg
Weeds are starting to show up heavily in no-till soybean fields. Aim at 1 oz/acre makes a great and inexpensive burndown partner with pre-emerge herbicides. — Dave Timmerman
Olivia, MN
Any missed weeds from last year have now increased your weed seed bank. Make sure you have a good weed control program this year starting with a pre-emerge herbicide. Verdict in corn at 16 oz/acre is a great option and gives you two modes of action. At this rate you get 13.4 oz of Outlook and 3.2 oz of Sharpen. — Tony Hagen
If you have used Capture LFR before, there is a new type of Capture available. Capture LFR + VGR also contains a biological product that will help promote root growth for your corn. — Aaron Spronk
It would be wise to use a pre-emerge that has some burndown activity or to put a burndown with your pre-emerge this year. Many field edges are getting weeds in them and there will be some cultivation escapes. Control the hardest part of the field early for success. — John Scheibel
Thief River Falls, MN
With planting just starting to ramp up, it's very important to take a few extra minutes to check your seed depth every time you switch fields. Making sure you are at the correct seed depth for the different soil types you come across, and adjusting accordingly, can make a big difference when trying to get even crop emergence. — Jordan Swanson
If you're planting corn on soybean ground, think about using a product like TripleFLEX as another mode of action to control nuisance weeds. — Alex Yaggie
Ulen, MN
If you would like to give your corn a boost, add Radiate to your liquid fertilizer. Radiate is a growth regulator that will reduce early season stress and increase early season plant vigor. Radiate improves root mass and stalk strength for an increased yield. The use rate in-furrow is 2-4 oz/acre. — Greg Peterson
Winthrop, MN
We are finally getting sunshine and some heat. If it keeps up like this, we'll be back in the fields in no time. The best way to get prepared is to go pick up any products that you still need. That way you won't have to worry about it later when you're in the heat of planting. — Tyler Gasow
When planting your soybeans into these cold and wet soils, make sure to apply a good seed treatment such as Dominance to lower seedling stress due to disease pressure. — Dean Christiansen
It looks as though we are going to get a good window for some planting to be done in the next week. Make sure to have everything you need on hand and ready to go so that when the time comes for you to be in the field, you can knock out as many acres as you can. — Matt Vogel
MISSOURI
Bertrand, MO
When it comes to soybean planting this year, consider using a good seed treatment and QuickRoots. — Albert Duenne
Hayti, MO
When planting soybeans into cool, wet soils like we are expecting once the rain stops, treated seeds can mean the difference between acceptable seedling emergence and stand failure. Growers should consider treating their seed with, at least, a fungicide and feel that the treatment is economically justified. — Barry Gilmore
MONTANA
Sidney, MT
A good fungicide and insecticide seed treatment in any type of climate when planting your wheat, corn, and soybeans will protect against root rot diseases and insects. For wheat, our choice is NipsIt Suite. It offers the best combination of fungicide and insecticide on the market for wheat. For corn, Capture LFR is a good choice to add protection to your pre-treated seed. Capture LFR can be added with your liquid fertilizer in-furrow. For soybeans, use Intego Suite. It offers the new ethaboxam fungicide for the best pythium and phytophthora control on the market as well as an insecticide treatment. — Chester Hill
NEBRASKA
Laurel, NE
Farmers in our area are adding some insecticide in with corn pre-emerge herbicides as they are finding some early-season insects like cutworms in fields already. It costs less than a couple dollars per acre to do this and it is highly effective. — Rusty Reifenrath
With the way the extended forecast looks, there will be a lot of planting happening in a short amount of time. Be sure you are taking the time to check your seed depths. Planting corn at 2 inches is almost always optimum. — Kody Urwiler
West Point, NE
Thursday- In conventional tillage, lightly incorporating your pre's like Valor and Authority to 2 inches does a very nice job. — Jared Steffensmeier
Every year I run into growers mistaking kochia and marestail. As the weeds get bigger, it's easy to tell the difference, but it can be harder while they are still small. Here's a link with a lot of good information on marestail (horseweed). — Jacob Gubbels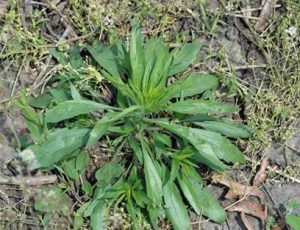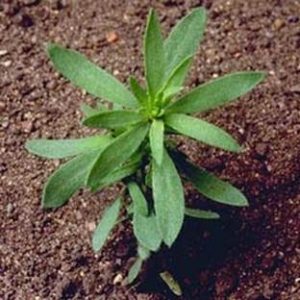 NORTH DAKOTA
Hurdsfield, ND
When doing pre burndown applications ahead of planting, be sure to know your crop rotational restrictions if using something besides Roundup. Different rates may equal different residuals. — Emily Kline
Lisbon, ND
Be sure to check your fields for weeds before spraying your pre-emerge herbicide. For a weed such as kochia in your soybean fields, consider adding in Aim at 1 oz/acre with COC at 1.5 gal/100 gal water. — Adam Ladwig
Mohall, ND
Foxtail barley continues to be a huge concern. Keep Roundup rates at +30 oz/acre. Use Olympus at 0.2 oz/acre on spring wheat only. Olympus is not labeled on durum or barley. — Ron Hefta
Overnight lows will finally be in the 50s the next few days. The ideal time to spray Roundup is when the overnight lows don't get below 50. That will help make the glyphosate work as effectively as possible for you. — Charlie Adams
Webster, ND
Many weeds are starting to emerge, however, contact herbicides such as glyphosate, Sharpen, and 2,4-D are much less active in cold conditions below 59 degrees. Use good quality surfactants and ammonium sulfate to increase activity in these conditions. — Jim Sitar
Wilton, ND
Just a reminder the average frost date for Burleigh County is May 14th. Be aware of this when you are considering when to start seeding soybeans and canola. These crops will be damaged severely if emerged. — Jamie Schurhamer
SOUTH DAKOTA
Aberdeen, SD
Thur – Now is the time to get your corn pre-emerge herbicides applied. Verdict (Outlook + Sharpen) at 10 to 16 oz/acre is a great option. The high rate will give you about 13.4 oz of Outlook and 3.2 oz of Sharpen. For every 1 oz of Sharpen there is roughly 10 days of residual activity. — Tanner Johnson
A full seed treatment package consisting of a fungicide, insecticide and inoculant is a great insurance plan with the cool and wet conditions we have seen so far this spring. — Justin Hanson
Baltic, SD
May 4th – Leafy spurge is one of the hardest weeds to get under control in a pasture. If you take a look at the Tordon 22K label, it states that you will need to apply 2-4 pts/acre to get this weed under control. If you have been using Grazon P&D in the past at a 3-4 pt/acre range, you do not have enough Tordon in the mixture to control leafy spurge. So I would recommend going a high rate of Tordon or spike in additional Tordon to your Grazon P&D. — Tyler Koenig
We have new technology at our disposal this spring to help control weeds in pastures and rangeland. With the new Xtendimax (dicamba) and Freelexx (2,4-D) we have products that have near zero volatility. You can spray when the wind is blowing away from sensitive plants and keep those plants free of damage from vapor drift – just follow labels during application. — Rob Fritz
Centerville, SD
Alfalfa fields are growing fast in the area with the weather starting to warm up. To help prevent disease, increase tonnage, and improve hay quality, I recommend using 4 oz/acre of Priaxor fungicide when there is 6-8 inches of new growth. This will help prevent diseases such as anthracnose, powdery and downy mildew, rhizoctonia, and spring black stem. — Travis Petty
Freeman, SD
Pre-emerge herbicides are critical for excellent weed control, especially in soybeans. Valor at 3 oz/acre is a good, cost-effective option. Lightly incorporating will reduce the chances of splash up leaf injury. — Lee Dockendorf
Gettysburg, SD
If you are seeing kochia in fields going to beans, apply Spartan Charge, Tricor, and MSO for a nice burndown with residual. — Kyle Hawkinson
Huron, SD
RyzUp SmartGrass at 0.5 oz/acre, tankmixed with only glyphosate and applied at the V3-V6 stage of healthy growing corn silage acres will give you a dramatic tonnage improvement when going to the pit in the fall! — Alan Williams
When planting your corn in colder ground, remember to use an in-furrow fungicide and QuickRoots for a heather plant. — Norland Hofer
When making your decision about soybean seed treatment, please remember the protection and benefit goes beyond the seed stage. The insecticide portion lasts well into season, protecting from multiple insects, especially bean leaf beetles. The fungicide portion offers disease protection well into the seeding stage when plants are still susceptible to many diseases. These benefits add a great amount to the value of seed treatments. — Garritt Dykstra
With corn planters going in the Huron area, it is always a wise idea to watch and maintain your planting speed. Planting too fast can result in improper seed spacing, and more importantly, improper seed depth, which will lead to yield loss. — Kyle Wiese
Kimball, SD
Check your winter wheat before you spray. Some of the wheat in the area is starting to joint. Many products used to control cheatgrass are only labeled until jointing stage. Make sure you check your crop before you make an off label application. — Mike Erickson
The window of opportunity to put down a pre on your corn acres is much larger than soybeans. For example, Resicore can be applied up to 11-inch-tall corn while virtually any soybean pre that will offer broad spectrum control needs to be put down before the beans crack the ground. — Joe Fox
New Underwood, SD
Since the temperatures are warming up, now would be a good time to start getting your Beyond sprayed on your wheat. Remember use 5 oz/acre of Beyond to get your feral ryegrass under control. Add MSO at 1 gal/100 of water. For best results use 15 gallons per acre! — Tyler Price
Watertown, SD
With pasture weeds starting to grow like burdock and cocklebur, you can use GrazonNext at 1.5 pts/acre for nice control this summer. — Jack Beutler
There is a little spring wheat being planted in the Watertown area. I highly recommend a pre herbicide like Pre-Pare at a rate of 0.2 to 0.3 oz/acre. This will do a great job on your grasses and broadleaves. — Russ Werning
WASHINGTON
Farmington, WA
Our spraying window looks good for the next 10 days. Lows are predicted to be in the mid 40s with highs ranging from 55-79 degrees. This would be a great time to get spraying done, especially for those who need to apply Osprey on winter wheat applied (4.75 oz/acre). Remember with Osprey, abnormally large temperature fluctuations between daytime highs and nighttime lows at the time of application may influence crop tolerance. Frost occurrence the night before or within two days after application may increase crop response. In Washington, Oregon and Idaho, when tank mixing Osprey Herbicide with an EC broadleaf herbicide, reduce the NIS rate from 0.5% to 0.25%. — Jamie Rovey
Quincy, WA
Fungicides work best when applied before disease hits. If you don't have rust yet, spray now. If you do have rust and have yet to spray, spray as soon as possible. Here are product tips. Strobilurin chemistry (like Headline) is not designed to eradicate rust in wheat efficiently. If you already have rust, you will need to spike it with a propiconazole (Tilt) to kill the established rust, allowing the strobilurin to effectively protect the plant. Propiconazole is effective at killing established rust, however, it does not last long in the plant for future protection. There are products available with multiple combinations in the single container to accomplish this. — Dave Dye
---
Moving Agriculture Forward
The AGDAILY Digest is the information superhighway for your country road.
---