Top Third Ag Marketing helps farmers become better agricultural marketers with the goal of marketing crops and livestock in the top third of prices. Mark Gold and his team provide AGDAILY.com with the latest information and a look ahead in their audio commentary. This episode is brought to you by Danny O'Bryan.
Listen here!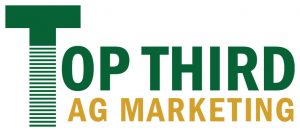 ---
Moving Agriculture Forward
The AGDAILY Digest is the information superhighway for your country road.
---