Some of the most familiar faces in video game history are emblazoned in the corn field of Stoughton Farm: the Super Mario Brothers, along with friends Princess Peach, Toad, and Yoshi. For folks who enjoy a flashback to some of the earliest years of video game systems, this is one homage that's easy to appreciate.
The corn maze, of course, will be part of a weeks-long walk-up to Halloween and the prime harvest season. Stoughton Farm, in Newark Valley, New York, recently put up a Facebook event post inviting visitors starting Sept. 17.
Farm owner Tim Stoughton told ABC News that the design takes place early on. "We lay it out into grids and then go in and take the corn out where the pathways should be," he said. "We do it when you can still see over the corn, before it gets too tall."
Corn mazes will be common in many parts of the country in the weeks to come, but the Stoughtons have been creating them for more than a decade. Here are some of their other creations: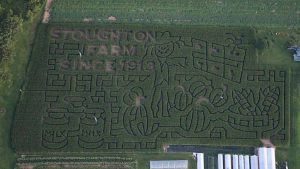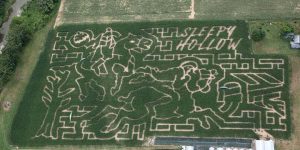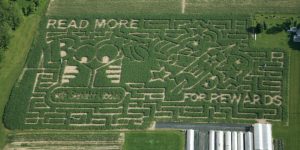 ---
Moving Agriculture Forward
The AGDAILY Digest is the information superhighway for your country road.
---