Potatoes are, by far, one of the most versatile ingredients on our plate. They come in so many forms that consumers enjoy every day: French fries, mashed potatoes, and in our case fried tater tots, which added a level of crunch to the dish. Canoe restaurant Chef John Horne and farmer Gary Godelie hit it off immediately during the production of our "Before The Plate" food documentary.
Revisiting Gary's farm was always something we looked forward to. No matter the time or season, he took the time out of his day to show us around and was not shy of the camera (or anything for that matter). We got to know him as an amazing guy who put the care and passion into his end product and it was evident. (One of the perks of filming on farms all summer is getting sent home with boxes of fresh produce.)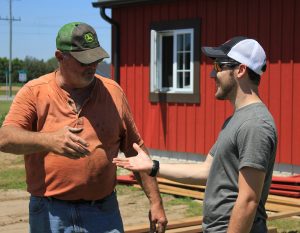 After dealing with some technical difficulties with the original potato processor we were planning to film, Earth Fresh, a Canadian food supplier, jumped to the rescue since Gary was one of their growers. This particular segment really drove home the point that family farms are part of a much larger system and help to feed the masses. Earth Fresh supplies Walmart, and packages for massive labels such as Green Giant. Yet, even though this is as large as it gets when it comes to retailers and processors, Gary farms with his family on their home farm and is on the smaller side compared with some other potato growers.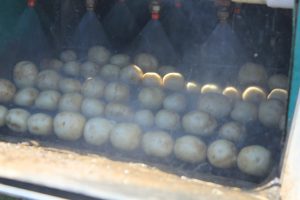 This is where consumer perception and reality start to drift apart. Farms that are big, small, far away, and local are all responsible for feeding the world. Just because someone purchases produce from a large retailer such as Walmart doesn't mean that it comes from a "factory farm." Producers that are smaller and larger than Gary's farm are all equally responsible, and there is not a magical switch that happens once farms get over a certain number of acres that suddenly makes them evil. The point "Before The Plate" tries to get across is this: "Generally, people try to support farmers. Now we just need to help them understand what the modern farmer looks like so they can support them in the best way possible."
Dylan Sher is the creator of the "Before The Plate" food documentary. To connect with "Before The Plate's" journey, follow them on Facebook and on Instagram and stay tuned to AGDAILY.com. Click here to donate to "Before the Plate."
---
Moving Agriculture Forward
The AGDAILY Digest is the information superhighway for your country road.
---