For as wide ranging as farmers' interests are, we're not always the easiest people to buy Christmas presents for. More often than not, I'm happier getting a new drill-bit set or a cover for my utility vehicle than I am getting something decorative or seasonal. It's our practical nature of being around machines and animals all the time, trying to be safe, and moving ahead day by day. So hopefully, this little gift guide for the farmer on your Christmas shopping list will be just the thing to help you find the best thing for him or her.
Here are 11 great items that you may not have thought of before that you should consider as Christmas presents (and most everything here can be gotten for less than $100):
YETI Hopper SideKick Dry, $49.99
The SideKick Dry is designed to keep the important things accessible, secure, and 100% dry. This waterproof gear case is the worry-free way to carry your keys, wallet, fishing license, and phone in the wild. It's constructed with a powerfully magnetic HydroShield Closure and RF-welded seams that repel any sign of wetness.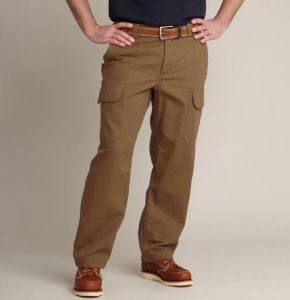 Duluth Trading Company Men's Fire Hose Cargo Work Pants, $69.50
There are lots of reasons to love these work pants by Duluth (we wear ours often!), and here are a few of them:
Tough yet soft 11.5-oz. Fire Hose cotton canvas – the fabric that once wrapped fire hoses
FendOff Finish fabric treatment repels stains and water
Comfortable Crouch Gusset lets you bend and crouch
Mid-leg and back pockets with exclusive tuckable capability
Deep 8-oz. Fire Hose pocket bags resist punctures from tools
LaCrosse Men's Alpha Range 14″ NMT Work Boot, $90.97-$129.95
These boots are meant to be worn hard and worked hard, and they are a great multi-seasonal choice for jobs on the farm. We reviewed these in 2016, and one comment that we made at the time was: "The flexibility and fit of the Alphas Range boots have made for a comfortable and protected day." Two years later, and they're still our go-to pair during the wet and coldest months of the yet. The couple of biggest features are:
Knee-high work boot with waterproof ZXT rubber and neoprene upper
Active fit with adjustable gusset for easy on/off
If you're looking for this in a women's version, check them out here.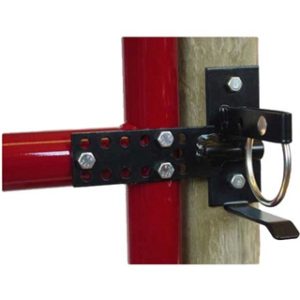 Dare Single Rownd Up Universal Gate Latch, $18.99
After fighting gate latches for years that would fall out of alignment as our wood fencing or posts would become weathered, we were so happy to find this item! The Dare Rownd Up Latch is a universal one-way gate latch. It works on wood, tube, galvanized metal, chain link, ornamental gates and more. The Rownd Up Latch locks securely with or without a padlock, features universal mounting, a universal strike bar, and reinforced 10-gauge steel with a powder coated finish.
Holy Stone HS100G Drone with 1080p FHD Camera 5G FPV Live Video and GPS Return Home Function, $249.99
If the farmer you know has been itching to get a first drone (UAV), then this is a perfect model to kick start that obsession. It has an upgraded 1080P FHD Camera, 1080p FHD lenses with 120° FOV and 90° adjustable angle that help you capture every aerial moment. It boasts 5G FPV Wi-Fi Transmission to let you see what your drone see and provides you with clear and fluent live video feed from up to 1,600 feet away. It also has a GPS Auto Return Home to prevent drone loss.
Milwaukee Tool 3″ Hardline Smooth Blade Pocket Knife, $41.75
This is another item that we have reviewed on AGDAILY before, and to this day, it's a tried and true blade to be carried around the farm. The blades have a slim profile and feel comfortable in hand, and with their D3 steel, they can take a beating. There are four knives in Hardline series: three drop-point smooth blades between 2.5 and 3.5 inches and one 3-inch partially serrated tanto blade, but this 3-inch version is our favorite.
BLACK+DECKER SLV2B 10W LED Lithium Ion Rechargeable Spotlight, $39.88
Perfect for working on your machines out in the field or trying to find an animal that has gotten out of the fence, this lithium-ion rechargeable spotlight reaches up to 750 lumens. It also has a dual-purpose handle/stand and can run for up to seven hours.
MagnoGrip 311-090 Magnetic Wristband, $14.95
This wristband is embedded with super strong magnets for holding screws, scissors, and small tools — think of it as a third helping hand when you need it most. It's ideal for many woodworking, home improvement, and do-it yourself projects.
Ayyie Solar Cellphone and Device Charger, $23.88
Let's face it, sometimes you need to plug in your phone but just can't. There are going to be limitations a lot of times. That's why this solar charger is so handy. It features a compass and two bright LED flashlight bulbs. Awesome for outside activities such as farming, hiking, or emergency needs. It's made of durable and reliable ABS+PC+Silicone material that protects it from rain, dirt and shock/drops.
It's compatible with a wide variety of phones.
Milwaukee 2697-22CT M18 18-Volt Lithium-Ion Cordless Hammer Drill/Impact Driver Combo Kit, $230
The M18 1/2 inch Hammer Drill Driver with Milwaukee 4 pole frameless motor delivers 450 inch lbs. of peak torque; 0–550/0–1700 RPM; and 29000 BPM. It includes the M18 1/4-inch Hex Compact Impact Driver featuring a Milwaukee-designed impact mechanism for 1,400 inch lbs. of torque. The DPM Digital Power Management overload protection prevents damage to the tool and battery in abusive situations.
Beard Grooming Kit by Mountaineer Brand: All-Natural, Complete Beard Care in one Kit, $31.64
OK, so we tacked this one on the end because we know it's not "necessary" for the guy farmer, but in the winter months, when his facial hair gets extra scruffy, this stuff is honestly great to keep the hair from getting tangles and keeping the rats out of your nest. This kit includes Beard Oil, Beard Balm, Beard Wash, and Beard Brush.
---